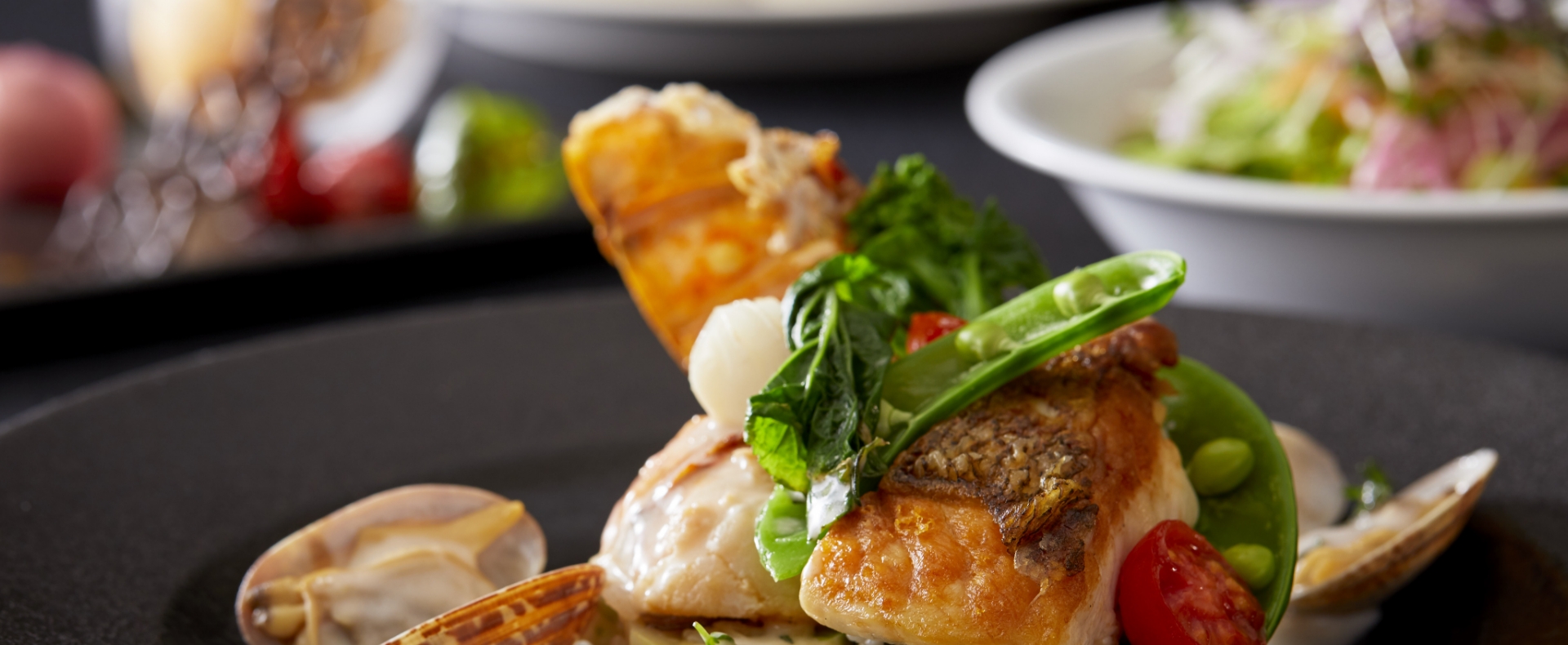 A happy table
like a movie scene
A variety of delicious dishes prepared by chefs at a restaurant
where you can experience the beauty of nature that changes from moment to moment.
We offer the finest dining experience that you can enjoy with all five senses.
Please enjoy a variety of seasonal dishes.
*Japanese Restaurant Naniwa
and Teppanyaki Naniwa are currently closed.